Rent and Go gives you the chance to rent in your holiday-resort the bike you most desire: classic or cutting edge ones, both for road and dirt tracks, with all the accessories you need; giving purchase costs and transport inconveniences up.
Do you fancy a MTB hike along unpaved paths? Or maybe a tour along panoramic roads where to enjoy amazing alpine landscapes, maybe together with your family and your dog? Or why don't treat yourself by trying the latest two-wheels products, conceived by most futuristic designers?
In our 24 rentals, spread all over the Alps chain, you will find your dream-bike, fit to every kind of hike and tour. Find out the resorts where bike-rental is available and the top quality of our products, thanks to first class partnerships with brands like KTM, Trubbiani and many more.
---
Our Models
Mountain Bikes
Racing Bikes
Freeride Bikes
Bike Trekking
City Bikes
Junior Bikes
Junior Mountain Bikes
Fat Bikes
Trekking E-Bikes
Cross E-Bikes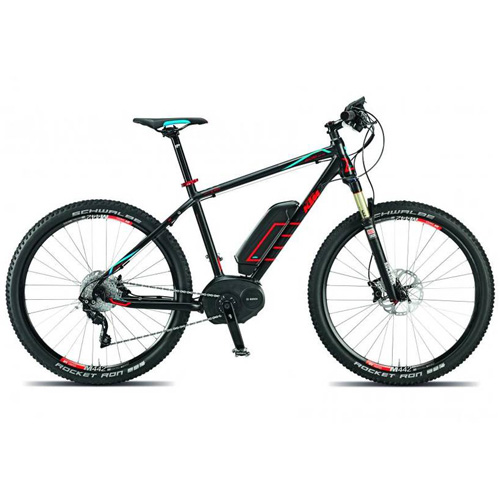 Mountain E-Bike
Baby Bikes
Baby Bikes
Accessories
Child Seats
Trailers for children
Child Seats
Dog Trailer
Gel Saddle
Basket
For Accessories
Lock
Helmet
Shuttle service
MOUNTAIN CARTS
For fearless people (yet in safety!), in the resorts of Plose and Ladurns Rent and Go offers you an exclusive and super-fun newness: the Mountain Carts ®.
Similar to real go-kart, yet motor and pedals free, Mountain Carts will allow you to go down along miles of unpaved mountainous paths, normally used for sledges and bobsleds during wintertime.
If you're looking for a pleasant newness to have fun during your summer holidays, the Mountain Carts is the best solution!
BICI ALTO-ADIGE
Twelve of the twentyfour Rent and Go bike-rentals, are also part of the Bici Alto-Adige circuit, the cutting-edge project allowing you to ride along the most beautiful south-Tyrolean roads – from Sesto Pusteria to the Val Venosta, from Bolzano to Vipiteno – with the peerless advantage of renting and giving-back the bikes in different places.
Bici Alto Adige is synonymous of amazing tours – sink into a fantastic landscape rich of incredible historical, cultural and gastronomic aspects – with more than seven thousands bikes of all the ranges at your disposal; with a top-quality and dedicated service. And with the Bike Mobil Card, by which you'll benefit of the efficient, regional transportation network, Bici Alto Adige will be the best way to enjoy all the South Tyrol beauties, with the advantage of comfortable and high-quality service.
---
Bike rental available in:
---
Ask for informations
Quality services, available in our shops
Right by the slopesplusminus
Rent and Go's 70+ ski rentals are in the best ski areas of Italy, right by the slopes and next to the best hotels. Book your equipment online with discounts up to 15% and withdraw it conveniently in our rentals right by the slopes.
Early withdrawalplusminus
The equipment can be picked up the day before, after 16.00 (until the closing time of the store). Ask for this option during check-out.
Ski sticks includedplusminus
The sticks are always included in the ski rental cost.
Free change of equipmentplusminus
In many Rent and Go ski rentals, you can change your equipment for free with other models during the rental period (max 1 time per skier).
Depotplusminus
A safe place, close to the lifts, where your skis and boots stay dry and warm.
Online payment with 10% discountplusminus
You can book on our site and pay the equipment in advance with a discount of 10% on list prices. Choose your closest store, and add to cart your desired equipment. Pay online from the check-out page by credit card (VISA / MASTERCARD) or via paypal (PAYPAL ACCOUNT / CARD VISA / VISA ELECTRON / MASTERCARD / MAESTRO / AMERICAN EXPRESS / AURA / DISCOVER).
Payment in storeplusminus
Each Rent and Go ski Rental accepts several types of payment on the spot, you can generally pay by cash and by credit cards. If you need to know the specific cards accepted by a specific rental, please contact us in advance.
Convention regulatory - Cancel your bookingplusminus
Delete your online booking and get immediate return of the money on your bank account. Modify your reservation with no additional costs. The cost is 5% of the total rental cost (5€ minimum cost)
Convention regulatory - Insuranceplusminus
Get insured by following risks equipment's damage, failure and theft. Coverage valid up to 75% of the value of the equipment (franchise 25%).
Delivery in hotelplusminus
Ask at the check out the equipment to delivery at your hotel or apartment (only available for some stores).
Bootfittingplusminus
We have special machines for the enlargement of the hulls, able to fix the discomfort problems through an adaptation of the boot. (Available only in some rentals).
Rent sledges and other accessoriesplusminus
Not only skiing. Many of our rental shops offer the possibility to rent sledges, snow shoes and other accessories. Check the special accessories available in the shop of your interest.
Rent bicycle / mountain bike / fat bikeplusminus
Many Rent and Go ski rentals, during the summer turn themselves into bike rentals. Many stores also offer the fat bike rental even in wintertime. To know the real availability, please contact your preferred rental shop, or write us via the contact section.
Accessories sales and / or clothingplusminus
Many Rent and Go ski rentals are also stores that offer the sale of accessories or clothing.
Ski pass resaleplusminus
Many of Rent and Go ski rentals offer the possibility to book your ski pass. Please contact your preferred rental shop, or write us via the contact section.
Reservations for ski schoolplusminus
Many of Rent and Go ski rentals offer the possibility to book lessons with ski instructors. Please contact your preferred rental shop, or write us via the contact section.
Since 1996, experience and quality in ski rental
Rent and Go is a group of 70 ski rentals founded in 1996 by 3 athletes, worldwide protagonists in the ski during the 70 -80: Erwin Stricker, Kurt Ladstätter and Gerhard Königsrainer.
Over 320.000 happy skiers served annually
Always new, high quality, tested ski gear
Great attention to women and children
Close to the slopes, in the best ski areas of Italy
About Us
97% of happy customers
I use this rental method since a lot of year and I suggest it to every people who ask me!
Giovanni Barbuzzi
Happy customer
Prenotazione facile, prezzi ottimi. Ragazzi del noleggio bravi ed amichevoli. Ottima attrezzatura e qualità. Tornerò nuovamente da voi e vi consiglierò ad altri.
Brian Cardwell
Happy customer
Rent and Go allowed us to rent as we wished, in excellent mode, even proceeding just half a day before our arrival. Peak Sport Adventure rental completed perfectly the service with an efficient and professional approach.
Thierry Baritaud
Happy customer
Excellent service and equipment!
Laura Bongi
Happy customer
We work with the best brands